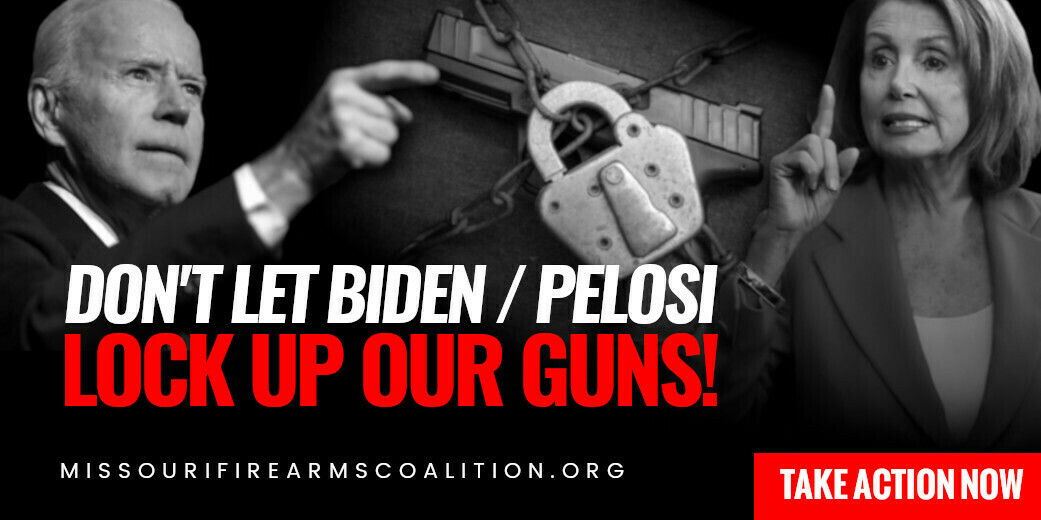 Thank you for taking ACTION to DEFEAT the Radical Left's agenda to lock up our guns!
"Laws" like these are designed to empower criminals, trample on our freedoms and feed the Democrat howl for more gun-control! 
STAND WITH US TO FIGHT BACK!
DONATE TO THE MISSOURI FIREARMS COALITION NOW!
Donated before using an account?
Login